Welcome to D. James Marketing!
Celebrating our 10 year anniversary, we have been proudly serving our clients since 2005.
At D. James Marketing, we utilize a very different approach: Our very own quality improvement process based on the mission, vision and goals of your organization. Always keeping your timeframes for project completion and your budget in mind, your goal is our success.
We operate as either an outsourced full service marketing department or on a project to project basis.

After so many years of success with our clients, we know how to save YOU time. Give us a call at 631-331-2675 and let's get started!
Services
Marketing Solutions
Strategy, Planning, Development of Mission Statements & Tag Lines
Public Relations & Crisis Management
Satisfaction Surveys and Reputation Building
New Product/Program Launches
Targeted Graphic Design & Copywriting
Newsletters, Direct Mail Campaigns, Community Outreach
Website Design and Internet Solutions
Educational Symposiums, Event Development and Planning
Advertising: Radio, TV and Print Media Development, Production & Placement, Videography: Organization Overview,
Commercials
Personalized Promotional Products, Clothing & Uniforms
Trade Show Displays and Management
Quality Improvement and Risk Management
Nursing Consulting and Survey Prep
Patient Satisfaction and Safety
Educational Inservice Programs
Featured Item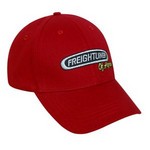 Classic Basic Cap
Caps made custom to order - minimum order only 72 Pieces. You can design unique headwear from the ground up with additional features such as woven sandwich text, woven interior piping, and multi-locat...